What to know about buy-to-let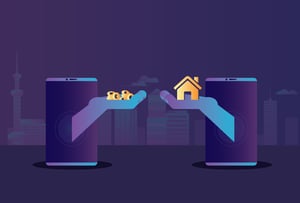 There are many reasons to consider buying a real estate for buy-to-let or investment purposes. A passive income, a plus for your pension or a home to move in at old age.
It is recommendable to acquire specific knowledge surrounding an investment. Get to know about tenancy law, tax characteristics, financing or economic developments. Being a landlord requires know-how. For an investment that suits you, you need a plan and to find the intersection of your own wishes, the economic development trends of a desired region and your financial possibilities.
Learn about different types, for example the different requirements and audiences for an apartment, a multi-family complex or a house? What kind of people will live in it? Students might like an inexpensive 1-bedroom apartment in an upcoming district, while families would rather have a well-equipped apartment with 3-4 rooms near schools and kindergartens.
Where should the buy-to-let be located? Countryside, small town, medium-sized city or a metropolitan area? Or maybe the suburbs? The economic development of a region is decisive for the purchase price and the increase in value of your buy-to-let investment. This is why you should devote time towards coming to an opinion in this area.
Develop a feel for the market: Browse through real estate listings and talk to investment advisors or other experts to get a feel for what the market is offering and what fits your goal. This will make it easier to find a real estate with a high return.
Make decisions based on numbers: Trust research, calculations and facts: When you have an offer in front of you, you should consult hard facts about the property, the region, and forecasts of appreciation - not just your gut feeling.
Location is one of the most important criterias that determine whether the investment will pay off in the long term. What does the population trend look like? Is there a lot of vacancy? What is the current economic situation? What do forecasts for the future say? The stronger the growth of a region, the higher the potential for value appreciation.
Does the neighborhood suit the people you want to rent your apartment to? For many families, proximity to doctors, schools, kindergardens and shopping is important. Does the price level match your idea of the desired rent? Is the neighborhood in transition of changing renting clientele?
If you're looking for a real estate with a good return and don't necessarily want to make an investment where you currently live, there are options in other areas. B and C cities with less inhabitants and size, such as Dortmund, Kiel or Mainz can be similarly attractive as Berlin, Hamburg and Munich in terms of renting pool and opportunities. Advantages in these area are that purchase prices are usually lower and you have to compete with fewer investors. However, it is again important to take a closer look at the mentioned hard facts: What is the economic outlook? The stronger the growth of the region, the better the prospects for value appreciation. This also means that if the population declines, vacancies may be imminent and rents may fall.