Not ready to buy real estate yet?
Check out our free educational resources below
At finbird digital, we understand the importance of staying informed when it comes to mortgages, loans, interest rates, and related topics. That's why we organize recurring events specifically designed to keep you up-to-date and empowered with knowledge in the field of mortgages and financing. From exploring different mortgage options to navigating the loan application to demystifying interest rates. We understand that interest rates play a significant role in your mortgage journey, and we aim to provide clarity on how they impact your finances and overall loan affordability. Furthermore, our events delve into the world of finance in relation to property ownership. Our experts share practical tips and actionable advice to help you make sound financial decisions in your ownership journey. By attending our recurring events, you'll have the opportunity to expand your knowledge in the realm of mortgages, loans, interest rates, and finance. Stay tuned for our upcoming events by visiting our finbird digital event page. Whether you're just starting your financing journey or looking to expand your understanding, our events provide valuable educational opportunities to support you every step of the way.
finbird digital blueprints
We have created a series of educational guides that provide practical tips and valuable insights for buyers, including important aspects such as mortgages, loans, interest rates, and finance. These guides are designed to provide ongoing educational information. Our goal is to equip you with the knowledge to make informed decisions about mortgages, loans, interest rates, and finance. If you're a first-time or repeat buyer, our guides will help you gradually build knowledge, empowering you to make confident decisions throughout the buying journey. Simply subscribe to our newsletter and unlock the expertise you need to navigate how to buy real estate in Germany, including mortgages, loans, interest rates, and finance.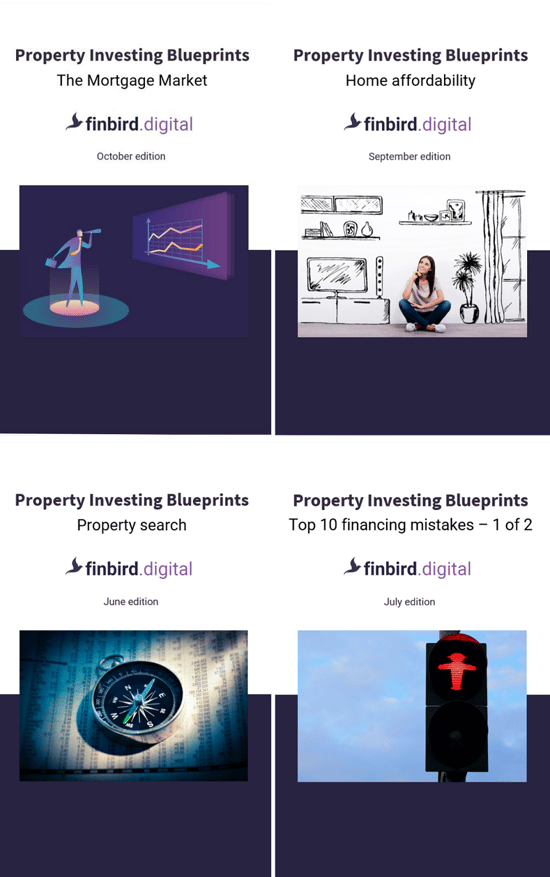 Guiding You Through Your Mortgage Journey in Germany
At finbird digital, we specialize in assisting expats as they navigate the mortgages and loans in Germany. Our goal is to provide comprehensive services that cater to your individual needs and help you secure the right mortgage. With our extensive experience, strong network in the real estate industry, and expert advice on mortgage rates, loans, interest rates, and finance, we are well-equipped to support you every step of the way.
How Can We Work Together?
We understand that getting a mortgage is a crucial part of your real estate buying journey in Germany. Each mortgage case is unique, and every buyer has different financial circumstances, preferences, and tolerance for risk. We are committed to making mortgage affordability a priority. We analyze your financial situation, explore various loan options, and assess interest rates to ensure that you find a mortgage that fits your budget and goals. Our team will guide you through the intricacies of mortgage rates, providing personalized advice and assistance to help you achieve your dream of homeownership in Germany. With our expertise in finance and real estate, we strive to simplify mortgages, loans and interest rates to ensure that you make sound financial decisions. To start the process, we will have an initial conversation to assess your current situation and discuss the mortgage rate options available to you. To help us better understand your needs, we will provide you with a confidential pre-intake questionnaire. Once you complete it, we can move forward and guide you through the next steps, helping you find the right mortgage solution in Germany.