Obtaining a mortgage to become a home owner in Germany
Embark on your journey to homeownership in Germany with confidence and ease. At finbird.digital, we specialize in simplifying the complex landscape of mortgages, loans, and finance. Our dedicated team is here to provide you with comprehensive financial solutions tailored to your specific needs. Whether you're seeking a mortgage for your dream home or need a loan for other financial purposes, our experienced team is ready to guide you every step of the way. We understand the intricacies of mortgage rates and loan options in Germany as an expat and can help you secure favorable rates and terms. Trust us to be your sparring partner, offering expert advice and personalized assistance throughout the mortgage and loan process. Take the first step towards your financial goals today by contacting us for a consultation.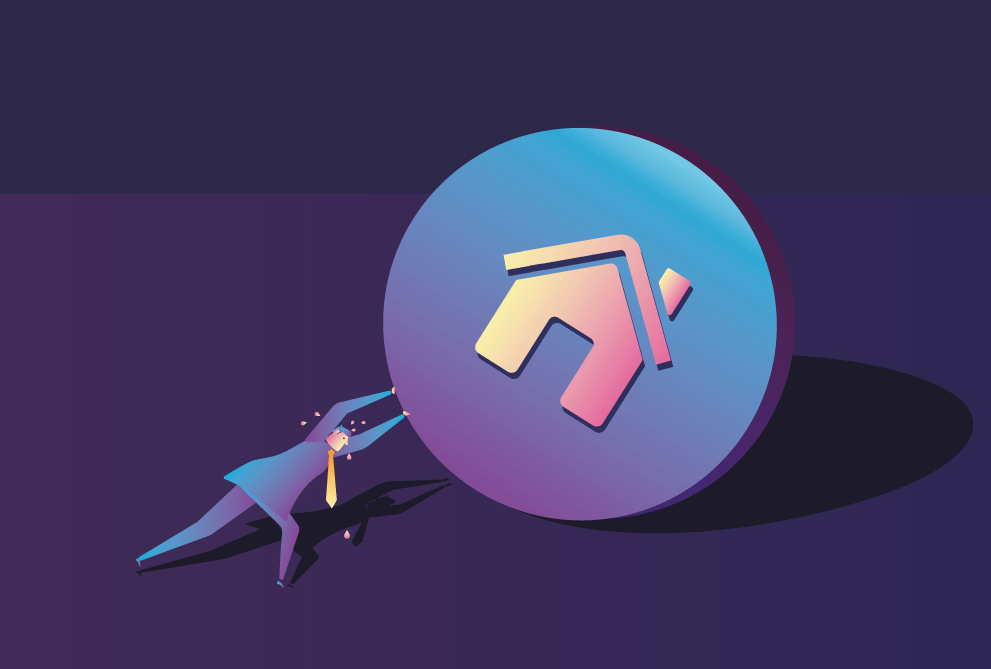 Overcoming loan challenges a buyer
Navigating the complexities of obtaining a mortgage or loan as a first-time buyer in Germany can be challenging, especially for expats. At finbird digital, we specialize in supporting expats through this journey, providing expert assistance and help you secure a mortgage or loan with favorable interest rates. We understand the unique challenges expats face, including the complexities of managing multiple tasks simultaneously and dealing with legal and documentary matters predominantly in German. Our team is here to guide you every step of the way, ensuring a smooth and streamlined experience.
We will work closely with you to understand your specific needs and goals and you can leverage our expertise and network to help in your journey in the mortgage rate and loan market.
With finbird digital, you can focus on what matters most - achieving your dreams of homeownership in Germany and let us simplify the process by breaking down the complexities of obtaining a mortgage or loan. Together, we will make the market more transparent and secure the best possible interest rates as well as navigating the complexities of mortgages and the loan market.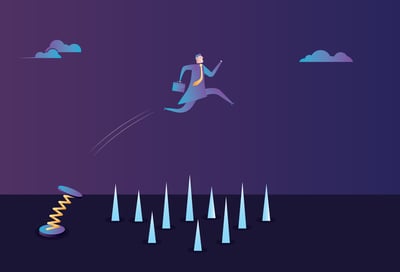 Helping You Secure Your Mortgage
Securing a mortgage is a crucial step towards achieving your homeownership goals in Germany. That's why we prioritize your mortgage needs by adopting a digital-first approach, ensuring a fast, efficient, and personalized experience. Using digital tools and resources, we build a strong case for your mortgage application. Our experienced team carefully analyzes your investment opportunities and evaluates interest rates to find financing options that align with your budget and financial goals. We take into account your unique financial situation to ensure that the mortgage rate you choose is affordable and sustainable for you in the long term. Throughout the mortgage process, we provide guidance and education, empowering you with the knowledge to make informed decisions. Our team is here to demystify the complexities of mortgage financing, making it easier for you to navigate each phase of the journey in Germany.
Free initial consultation
We will clarify your status quo, your mortgage affordability and investment options.
Financing scenarios
Together, we go through all available terms and conditions of a loan, e.g. rates, flexibility options and duration.
Digital information exchange
Documents and financing offers are securely shared via a digital system.
Negotiation of financing terms
Conditions are determined & negotiated from a pool of lenders to secure attractive financing.
Contract finalization and signing
Contracts will be finalized and collateralization documentation provided to the acting notary.
Payout and conclusion
The payout of the loan will be overseen until the transaction is finalized.
Understanding the Impact of Interest Rates
Interest rates have a significant impact on your mortgage and loan experience. They affect your borrowing costs, monthly payments, and overall financial feasibility. At finbird digital, we recognize the importance of interest rates in the mortgage and loan process. Our goal is to help you navigate this crucial aspect and make informed decisions that align with your mortgage rate, loan, and financial needs. We closely monitor market trends and one of your main benefits of working with an experienced mortgage and loan advisor is to be able to secure competitive interest rates in Germany. By analyzing your unique financial situation and goals, we identify mortgage rates and loan options that offer favorable interest rates and suit your specific needs. Our network and expertise allow us to provide you with access to the most competitive available rates in the market. Our team takes the time to explain how interest rates impact your monthly payments and long-term financial outlook. We provide you with the knowledge and understanding to make confident choices, ensuring that you select the mortgage or loan option that best fits your financial situation. At finbird digital, we are committed to optimizing your mortgage and loan journey. We provide personalized solutions in the world of mortgages, loans, and finance. Let us guide you through the intricacies of interest rates, so you can make the most of this essential aspect of mortgage and loan financing.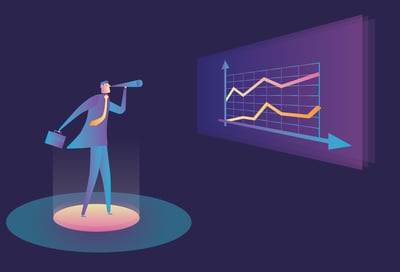 How can I get a loan and secure a mortgage as an expat in Germany?
Mortgages and loans
Can I purchase real estate in Germany without speaking or understanding the language? What preparations do I need to take? We want to figure out where to begin and what we need to be aware of.
Property and loan types
What is the process of buying a building that is still under construction? Should I buy a land plot & build my house on it or should I buy a house incl. plot through a contractor?
Loan affordability and valuation
How can we make sure that the property price is not overpriced? How can we benchmark the asked housing price? Are prices expected to rise further? What other costs do I need to consider?
Mortgage eligibility
What are the prerequisites for a mortgage? What is an optimal down payment amount and what are potential restrictions? Will any extra fees be applicable?
Residency status
Does a permanent residency affect mortgage and loan eligibility? What are mortgage options for blue card holders? Does the status decide feasibility? What if my partner is a German citizen?
Financing specifics
What government benefits can I take advantage of to subsidize my home purchase? Am I eligible to get a mortgage as a self employed business owner? How can I finance a home as a freelancer?
Why finbird and additional services
As an expat buyer in Germany, you may encounter unique challenges related to language barriers, unfamiliar regulations, and unfamiliarity with the local market. Having a network of trusted professionals who understand the nuances of the German mortgage market can make a significant difference in your buying journey. finbird not only offers you a comprehensive financing solution but also provides access to a broad network of experts. The network acts as a support system, ensuring that you receive the necessary introductions at each stage in your journey. The importance of accessing a professional network of experts becomes evident when considering the complexities involved in property transactions. We work closely with qualified appraisers, experienced lawyers, and tax consultants to ensure that you receive the best possible advice and support during the real estate process.

Our collaboration with appraisers allows you to obtain a detailed property valuation to determine the realistic value of your potential property. This helps you make an informed purchase decision and ensures that you pay a fair price.

The cooperation with lawyers is of great importance to ensure that all legal aspects of the real estate purchase are properly handled. Our partner lawyers assist you in reviewing contracts, conducting due diligence examinations, and ensuring a smooth transaction process.

In addition, our network of experienced tax consultants in the real estate field is at your disposal to ensure that you understand and optimize all tax aspects of your real estate purchase. You will receive professional advice on tax optimization and compliance with all tax obligations related to your real estate investment.
Furthermore, for expats, access to translation services is a constant companion along the property buying journey.

We work with carefully selected professionals to ensure that you benefit from their expertise and knowledge, and that your real estate investment is built on a solid legal and financial foundation.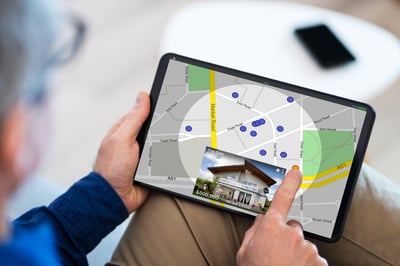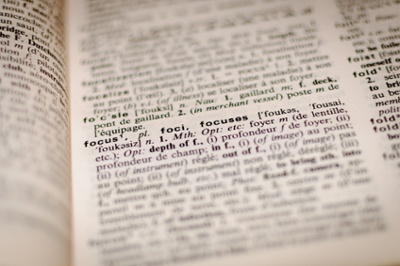 Guiding You Through Your Mortgage Journey in Germany
At finbird digital, we specialize in assisting expats as they navigate the mortgages and loans in Germany. Our goal is to provide comprehensive services that cater to your individual needs and help you secure the right mortgage. With our extensive experience, strong network in the real estate industry, and expert advice on mortgage rates, loans, interest rates, and finance, we are well-equipped to support you every step of the way.
How Can We Work Together?
We understand that getting a mortgage is a crucial part of your real estate buying journey in Germany. Each mortgage case is unique, and every buyer has different financial circumstances, preferences, and tolerance for risk. We are committed to making mortgage affordability a priority. We analyze your financial situation, explore various loan options, and assess interest rates to ensure that you find a mortgage that fits your budget and goals. Our team will guide you through the intricacies of mortgage rates, providing personalized advice and assistance to help you achieve your dream of homeownership in Germany. With our expertise in finance and real estate, we strive to simplify mortgages, loans and interest rates to ensure that you make sound financial decisions. To start the process, we will have an initial conversation to assess your current situation and discuss the mortgage rate options available to you. To help us better understand your needs, we will provide you with a confidential pre-intake questionnaire. Once you complete it, we can move forward and guide you through the next steps, helping you find the right mortgage solution in Germany.
Not ready to buy real estate yet?
Check out our free educational resources below
At finbird digital, we understand the importance of staying informed when it comes to mortgages, loans, interest rates, and related topics. That's why we organize recurring events specifically designed to keep you up-to-date and empowered with knowledge in the field of mortgages and financing. From exploring different mortgage options to navigating the loan application to demystifying interest rates. We understand that interest rates play a significant role in your mortgage journey, and we aim to provide clarity on how they impact your finances and overall loan affordability. Furthermore, our events delve into the world of finance in relation to property ownership. Our experts share practical tips and actionable advice to help you make sound financial decisions in your ownership journey. By attending our recurring events, you'll have the opportunity to expand your knowledge in the realm of mortgages, loans, interest rates, and finance. Stay tuned for our upcoming events by visiting our finbird digital event page. Whether you're just starting your financing journey or looking to expand your understanding, our events provide valuable educational opportunities to support you every step of the way.
finbird digital blueprints
We have created a series of educational guides that provide practical tips and valuable insights for buyers, including important aspects such as mortgages, loans, interest rates, and finance. These guides are designed to provide ongoing educational information. Our goal is to equip you with the knowledge to make informed decisions about mortgages, loans, interest rates, and finance. If you're a first-time or repeat buyer, our guides will help you gradually build knowledge, empowering you to make confident decisions throughout the buying journey. Simply subscribe to our newsletter and unlock the expertise you need to navigate how to buy real estate in Germany, including mortgages, loans, interest rates, and finance.
FAQs
Have questions about real estate, mortgages or loans or interest rates in Germany? Our FAQs section is here to provide you with answers to common queries and help you gain clarity on important aspects. We have compiled a collection of frequently asked questions based on our experience and expertise in the field. From understanding mortgage options to navigating legal requirements, whether you're curious about loan rates, mortgage affordability, or the overall mortgage process. Check them out below for more details.